Date
:
28 Sep 2021, Tuesday
Topic
:
Latest Smart Lighting Control Technologies for Simple Retrofit
Introduction:
This webinar is going to introduce wireless automatic lighting control technology that allows simple retrofit at existing facilities for compliance of local energy codes and saving long-term operation costs without the need of rewiring work. The webinar will also explain means to ease facility management with latest smart lighting control system's mobile APP, plus integration with IoT platforms, AV control system as well as Building Management System.
Agenda
15:30 - 16:00
Latest Smart Lighting Control Technologies for Simple Retrofit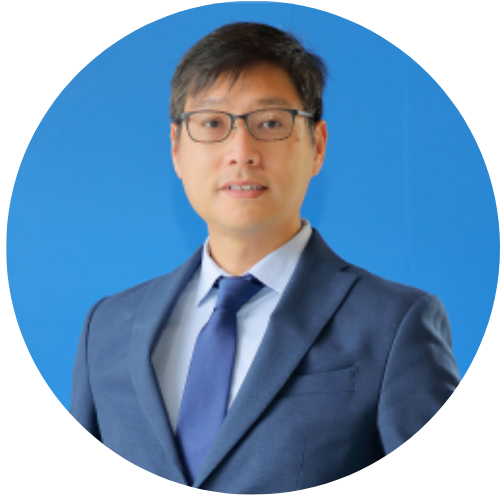 Patrick Yam
National Sales Manager – Energy Solutions
Patrick Yam is LUTRON's National Sales Manager of China specializes in energy solutions. LUTRON indeed is a leading supplier of total light management system, focusing on integrated energy-saving solutions for control of both electrical and natural light. LUTRON offers intelligent shade system & various control strategies to enhance occupants' well-being & save energy for sustainable projects in commercial, hospitality and residential sectors.

Patrick Yam has over 12-year of experiences in design and installation of energy-saving light management and automated shade systems for various projects, including LEED, HKBEAM & WELL installations successfully commissioned in mainland China and Hong Kong. In 2009, Patrick Yam obtained his qualification of LEED Accredited Professional (LEED AP).

In recent years, Patrick has been invited by various professional organizations as guest speaker to share his experiences in sustainable designs:

2017 – The Hong Kong Institution of Engineers (HKIE)
2019 – Hong Kong Green Building Council (HKGBC) as CPD event for BEAM Pro
2019 – The Hong Kong Institute of Architects (HKIA)
2019 – Asian Institute of Intelligent Buildings (AIIB)
2019 – The Hong Kong Institution of Engineers (HKIE)
2021 – International Facility Management Association (IFMA) HK Chapter
*This session will be conducted in Cantonese.
Feature Products
Lutron Vive System
Vive by Lutron is a simple, scalable, wireless control system that can be installed in a single space or throughout an entire campus. It's designed to save energy and create the right environment for the people working or learning in the space. With Vive, adding lighting control to your new construction or retrofit project is easier than ever —and Vive has many options to meet your budgetary needs. And with a wide family of products—including sensors, remotes, and load controls—Vive provides the capability to select the products you want and handle any on-site challenges with ease.
About Lutron
Founded in 1961, Lutron Electronics is headquartered in Coopersburg, Pennsylvania. From dimmers, occupancy sensors and automated shades for single rooms, to total light and energy management systems for entire buildings, the company offers more than 17,000 energy-saving products, sold in more than 100 countries around the world.
In the US alone, Lutron products save an estimated 10 billion kWh of electricity, or approximately $1 billion in utility costs per year. The company's early inventions—including the first solid-state dimmer invented by Lutron's founder, Joel Spira—are now at the Smithsonian's National Museum of American History in Washington, DC.
For more information about Lutron, please visit: http://www.lutron.com/asia